Game On
Editions: 400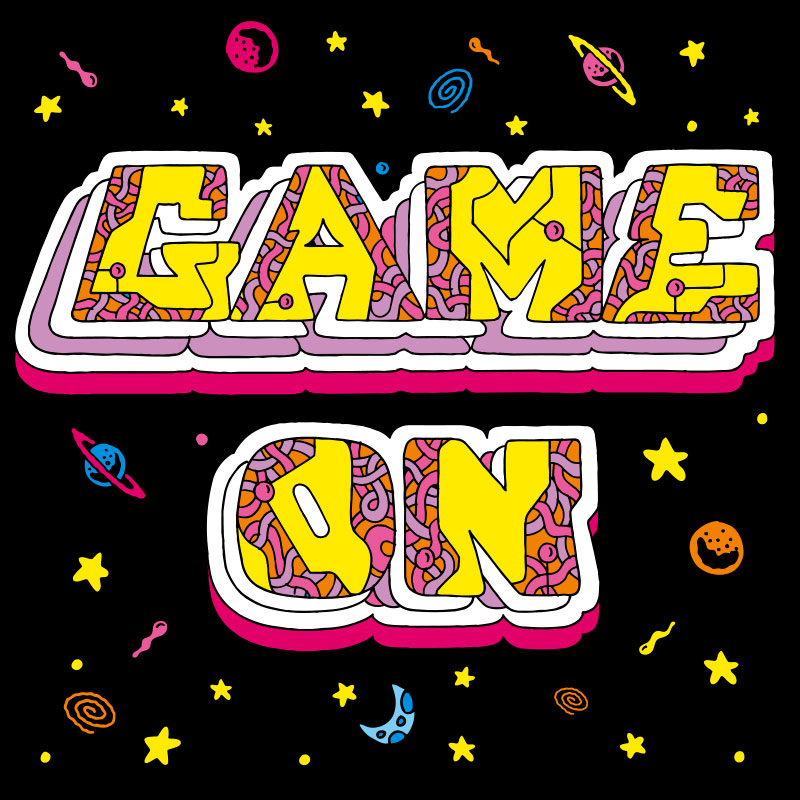 Pinky is a UK based artist with a unique and instantly recognisable style that combines his passion for psychedelic art, classic graffiti styles and underground comix.  His art embraces the positive side of life whilst also peeking behind the curtain to glimpse the dark side. Having exhibited across the globe, including across Europe, North America, Japan and China, he is now heading into the centre of the cybernetic cortex with a series of NFTs.
Game On is Pinky's debut and is linked by a narrative that will lead to the publication of his first graphic novel Dizzy and Zoom. The book tells the tale of two best friends who just happen to be a young wannabe Wizard and a walking talking Mushroom. The book follows our heroes as they go on an epic quest to retrieve a book of spells belonging to the Big Wiz that has been stolen by the bad guy of the story, Skully.
Skully features in the first NFT, trapped inside the Game With No Name, a legendary arcade game that features in the graphic novel.