Zoom
Editions: 400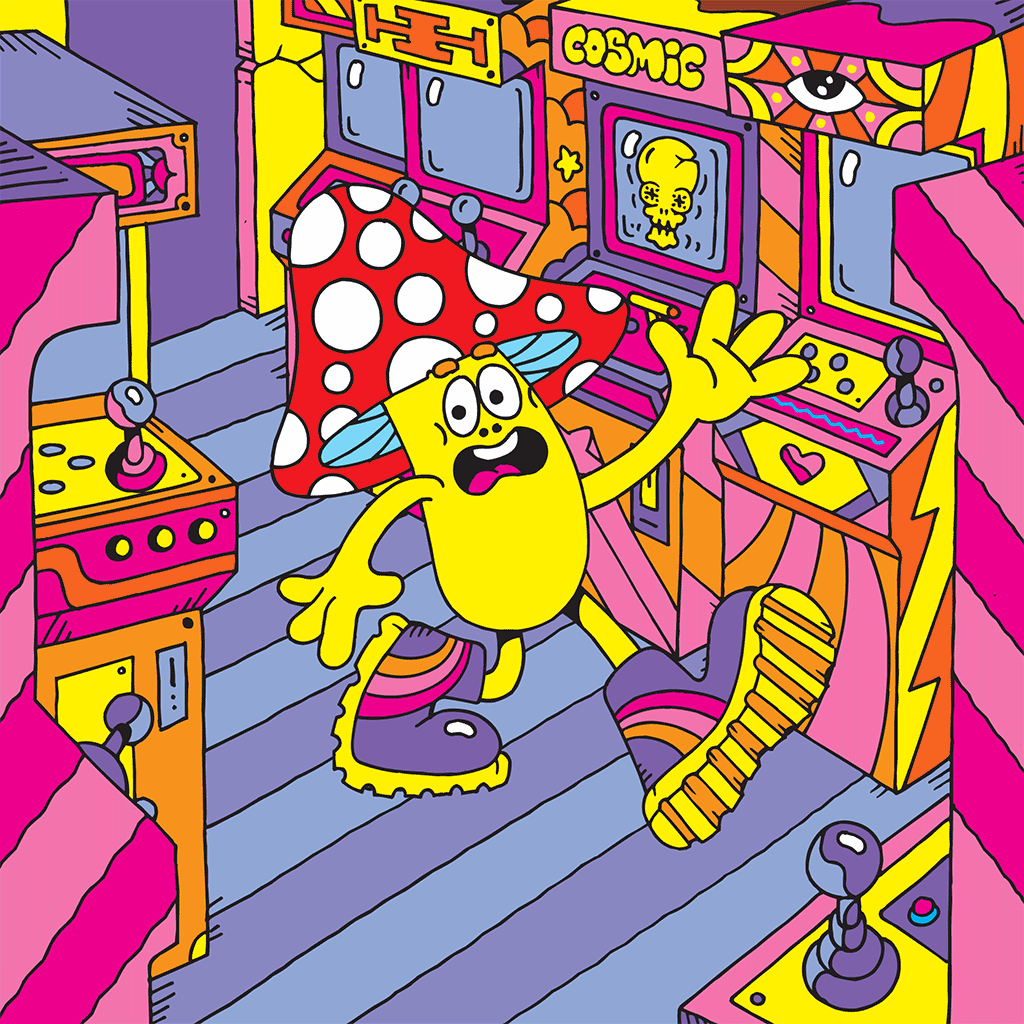 HERE comes Zoom, the Funky Fungus sidekick to Dizzy the Wizable Kid (but more about him next time). Zoom is on a quest to find the Magic Spell Book and return it to The Big Wiz. This mission takes him on a magical mystery tour across the known, unknown and still to be discovered universe!
One minute he's down the skate park dropping another Rad trick then BOOM! He's hanging ten on the giant waves of the Cosmic Ocean before…WIPE OUT! He's swirling through a psychedelic dimension into the
Mind Garden. Suddenly he's lost in the Dark Forest of the Other World.
WOAH! teleported on to the Moon (or is he?) before landing back in the Big City where he drops a graffiti masterpiece. All these cosmic escapades can take their toll on a young Mushroom but HEY! Guess what? Zoom hits the local Pizzeria where he hooks up with The Big Wiz before taking in a few libations at the local Tavern.