Chemical X & Collaborators
The Genesis Collection
Edition: 5 artworks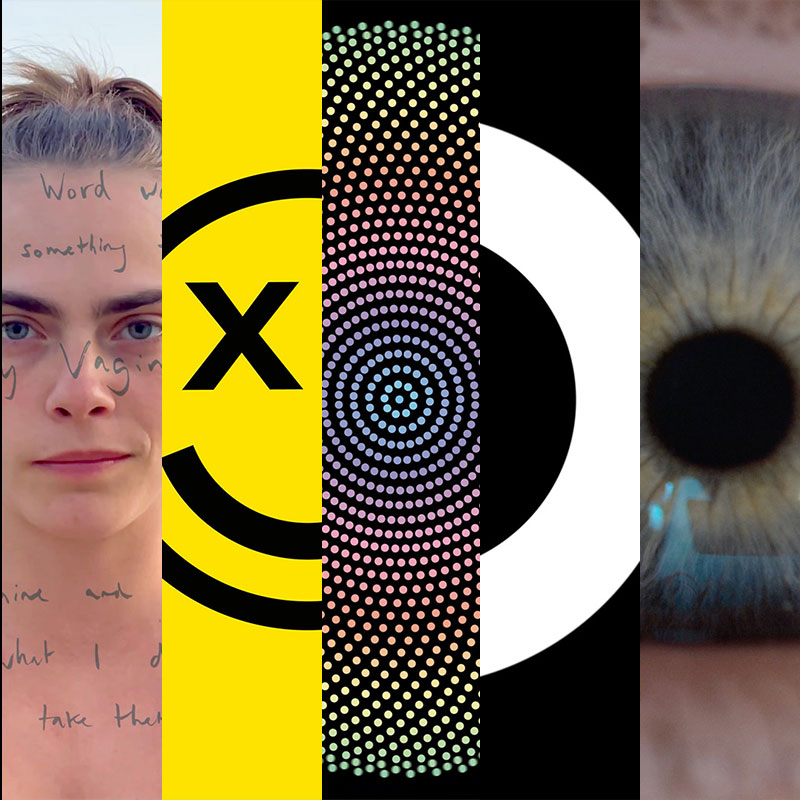 These five artworks were the first collection of NFT artworks ever to be minted and auctioned using Bitcoin smart contracts on the Stacks network, representing an important moment in the evolutionary story of Bitcoin.
These unique, historical NFTs were created by the anonymous artist Chemical X in collaboration with actor and supermodel Cara Delevingne, international superstar DJ Fatboy Slim, co-founder of Eurythmics, legendary musician & producer Dave Stewart and stadium-filling electronic music icons, Orbital.
Each piece is also the very first NFT made by the artists and all include totally original music, unique art and collages, made exclusively for this collection.
Minted in May 2021 these artists were all way ahead of their time.  Representing a piece of their history. Their number one.